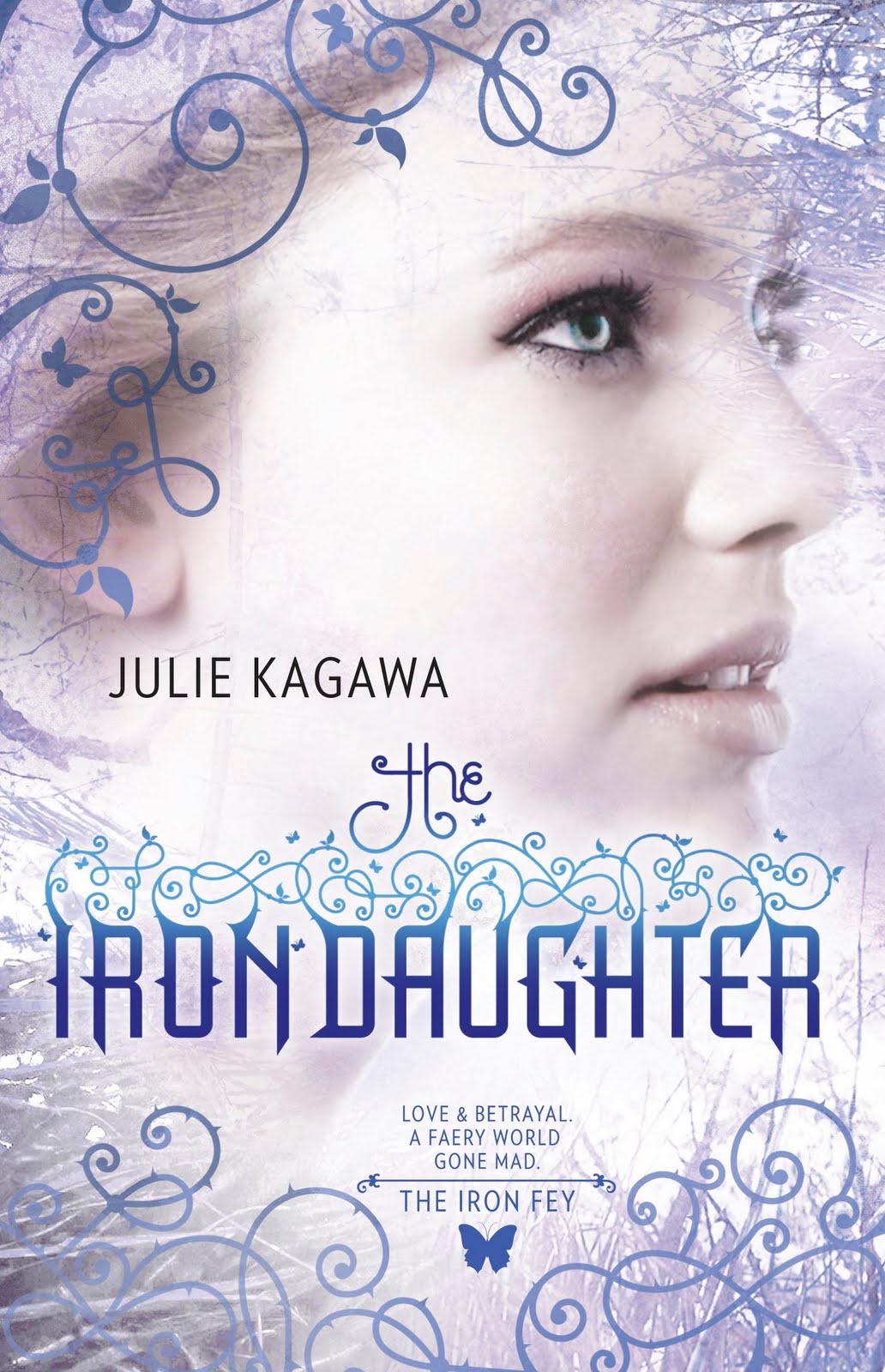 Series:
The Iron Fey , #2
Author: Julie Kagawa
Half Summer faery princess, half human, Meghan has never fit in anywhere. Deserted by the Winter prince she thought loved her, she is prisoner to the Winter faery queen. As war looms between Summer and Winter, Meghan knows that the real danger comes from the Iron fey—ironbound faeries that only she and her absent prince have seen. But no one believes her.
Worse, Meghan's own fey powers have been cut off. She's stuck in Faery with only her wits for help. Trusting anyone would be foolish. Trusting a seeming traitor could be deadly. But even as she grows a backbone of iron, Meghan can't help but hear the whispers of longing in her all-too-human heart.
OH MY GOD! I am totally hooked with this series now. Compared with THE IRON KING , THE IRON DAUGHTER is every bit as engrossing and stunning as the first book. It was a total roller coaster ride for me. Julie Kagawa has really surpasses her first book. I must commend her for consistently capturing the reader's imagination.
So this is what I think what makes this book impressive and superior compared to the THE IRON KING :
FIRST, THE STORY.
The first book was definitely ENTERTAINING. But The Iron Daughter is more ENCHANTING. I just love have the story was created in a fast-paced narration. Like the first sequel, this book doesn't have a dull moment. I love how the story deepens. I never expect some things to end the way they are, but still the story was definitely a top-notched compared to the first book.
SECOND, THE CHARACTERS.
I am so proud how Meghan was able to grow in this book, I was actually not a fan of her in the first book, but I can say that I was starting to really like her in this sequel. In this book, her power was starting to unravel, more deadly and more freaking mysterious that is how I will describe her abilities and I think that is what I need to watch out in the third book. There are some unexpected allies in this book, you might think you know enough but you will start to doubt yourself after this book. Oh! And as for the cat, Grimalkin, he was still the same, popping up when you least expect it. And why do I have this feeling that he likes Meghan as an ally more than he was willing to admit? :)
THIRD, THE LOVE INTEREST.
There are no major turning point for this, except Ash was more passionate about her feelings for Meghan. I think that's a good news for me.
Overall, The Iron Fey series continues to be such an imaginative and compelling series. The Iron Daughter is simply a
MUST READ
. I can't hardly wait to find out what will happen in the next book, so if you will excuse me, I still have a book to read. Ciao! ^^,